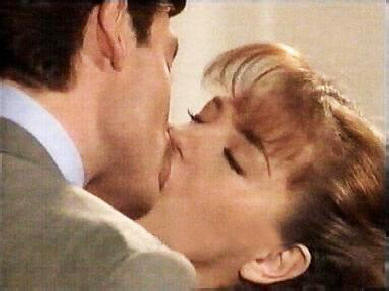 To save the videos on your computer click on the icon with right button on your mouse and then "Save Target As". Only in this way the videos will be saved.
Important: I had problems to see the videos number 3 and 4 probably because our player doesn't support the format of this videos. Anyway I have put this videos in this site for you. If you have the same problem please inform me by email.
Problem that can appear: Because my server has limited bandwith sometimes it is not possible to download the videos. Just wait one or two hours and come back here to download the videos again. If again you can't download them please e-mail me and tell me what 'error' message you got. Thanks!!
---
| | | | |
| --- | --- | --- | --- |
| Link: | Title: | Size: | Duration: |
| | Credits of Maria la del Barrio (soon) | / | / |
| | Credits of Maria la del Barrio 02 (soon) | / | / |
| | Luis Fernando and Maria talk in the Luis Fernando's office | 771 KB | 1.01 min. |
| | Soraya's death. Luis Fernando saves Maria | 1.58 MB | 2.06 min. |
| | Soraya visits Luis Fernando and Fernando in the office | 1.51 MB | N/A |
| | Luis Fernando shoots Nando when Maria tell him that Nando is his son | 1.61 MB | N/A |
| | Final scenes in "Maria la del Barrio" | 2.83 MB | 1.51 min. |
---