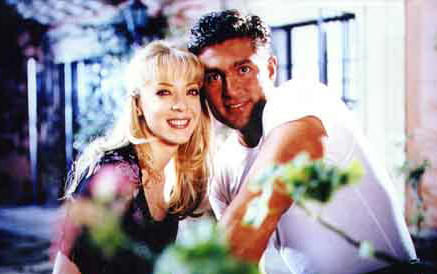 To save the videos on your computer click on the icon with right button on your mouse and then "Save Target As". Only in this way the videos will be saved.
Problem that can appear: Because my server has limited bandwith sometimes it is not possible to download the videos. Just wait one or two hours and come back here to download the videos again. If again you can't download them please e-mail me and tell me what 'error' message you got. Thanks!!
---
Link:
Title:
Size:
Duration:
Introduction
1.02 MB
1.40 min.
"Nunca Te Olvida

ré

" last moments
804 KB
1.21 min.
Enrique Iglesias sings to Esperanza and Luis Gustavo
1.14 MB
1.56 min.
---