Fernando is talking about his role in "Abrázame Muy Fuerte"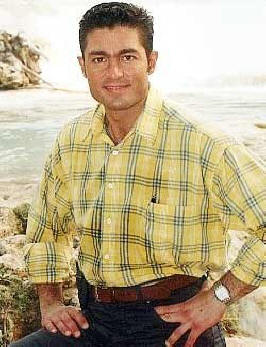 "I liked much the personage of Carlos Manuel because he had many shades. For the first time touched a personage to me who becomes victim. He suffers until the end to have a close relationship with the personage of Federico Rivero. I had much illusion to take this personage with the idea that had Mr. Rene Muñoz and later to follow it with the writer Liliana Abud. My personage had a good development because he began like a boy who grows in a sad situation because he does not have father and he does not have attractive towards in his family. He is going away to study in Villahermosa for the ten years and later his father send him to Canada. He returns being a man with a different education. From they give a different construction there him and they give another type him of shades of which normally it has a protagonist. I like because she commits errors and in a while she loses the control and she is reached to see certain genetics to him that to him the father inherited. I am contented. It filled much my expectations and to the public has liked."
After this soap opera, Fernando will follow in the theater with the work "Trampa de Muerte" and will start with a tour by Puerto Rico and the United States. In television he will take vacations from a year and took advantage of to follow with his preparation like actor. Fernando is in talks for another project of theater and will put in practice other restlessness that he has in mind.