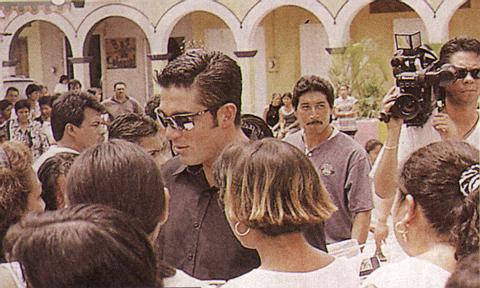 Please sign in our fanbook. Tell everybody how much you love Fer. You can leave messages in english or spanish. Thanks to all who signed and will sign the fanbook.
Sign Our Fanbook
View Messages
Join our club of fans. Send message to fans@fernando-colunga.tk and don't forget to attach your picture with informations about you.
WHY DO YOU LOVE FER?
We all have reasons why do we love anybody. Here you can tell everybody the reason why do you love Fer. So, don't wait a minute and write now your reasons.