Really you know the real love?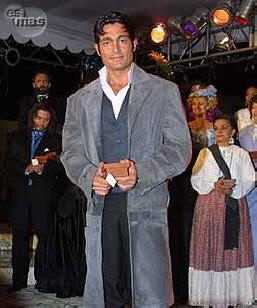 By: Redaction of Televisa
Source: EsMas.com
CITY OF MEXICO, Mexico, jun. 9, 2003. - This Monday, on 9th June, let's watch "Real Love" (Amor Real) telenovela that is produced by Carla Estrada and carried out by Adela Noriega, Mauricio Islas and Fernando Colunga. Passion, love, hatred, complicity, intrigues and treason are the main ingredients of this soap opera in which also act Helena Rojo, Ernesto Laguardia, Mariana Levy, Rafael Rojas, Mauricio Herrera and Mario Ivan Martinez, part of the multipopular cast with great actors. For this soap opera of time everything was constructed in a town located in Estadio Azteca to develop the history of Real Love that counts on 180 chapters of 30 minutes. Real love (Amor Real) has been a new version of Weddings of Hatred (Bodas de Odio), made two decades ago.