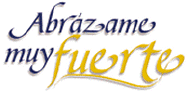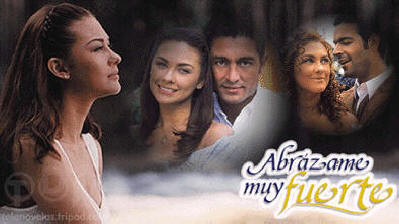 | Synopsis | Cast | Photos | Song | Videos |
Cristina is a young girl whose sweet disposition endears her to everyone at "El Platanal", her father's beautiful hacienda. Her father, Don Severiano Alvarez, is a rugged, on-willed rancher. His foreman, Diego Hernandez, is a strong, handsome, young man who is madly in love with Cristina. One day, she surrenders herself, body and soul, to his passion. Shortly thereafter, Cristina admits to her father that she is pregnant with Diego's child. Severiano banishes her to the city with her servant, Raquela. Federico Rivera, a cruel and greedy neighbor, takes advantage of this situation and arranges for the baby, Maria del Carmen, to be brought to his hacienda instead. In order to be close to her daughter, Cristina is forced to marry Federico and pass as Maria del Carmen's "godmother". Federico causes an accident that leaves Cristina blind, and takes possession of her fortune. Years go by and Maria del Carmen is now a beautiful young girl. Cristina has taken pains to provide her with a good education and everyone at the hacienda loves her, specially Jose Maria, a lovely ranch hand. Believing she is Raquela's daughter, he dreams of one day marrying her. The arrival of Federico's nephew brings him great joy. Carlos Manuel is now a handsome young doctor who has recently completed his studies abroad. Carlos Manuel falls in love with Deborah Falcon, not realizing that she is his uncle's lover. When Federico finds out about their relationship, he looks for the way to drive them apart. Maria del Carmen falls in love with Carlos Manuel from the moment they meet. When Carlos Manuel begins to respond to her tentative overtures, Deborah intervenes and manages to separate them, but for all her scheming , she as well as Federico are unable to kill the budding romance between the young lovers...
Victoria Ruffo - Cristina
César Evora - Federico
Nailea Norvind - Déborah
Fernando Colunga - Carlos Manuel
Aracely Arámbula - Ma. del Carmen
Osvaldo Ríos - Diego
Alicia Rodríguez - Consuelo
Arnaldo André - Dr. Robles
Emilia Guiu - Flora
Joaquín Cordero - Severiano
Lilia Aragón - Efigenia
Rosita Quintana - Eduviges
René Muñoz - Regino
Rossana San Juan - Raquela
Pablo Montero - José María
Tina Romero - Jacinta
Miguel Córcega - Padre Ignacio
Aurora Clavel - Vicenta

Toño Mauri - Padre Moisés
René Casados - Francisco José
Eduardo Noriega - Pancho
Dacia González - Candelaria
Mario Casillas - Pres. Municipal
Toño Infante - Eulogio
Ignacio Guadalupe - Benito
Alicia Montoya - Gumersinda
Verónika con K - Casilda
Dacia Arcaraz - Gema
Jorge de Silva - Abelito
Esther Rinaldi - Nieves
Emily Faride - Paquita
Paco Ibáñez - Juancho
Sergio Reynoso - Hernán
Manuel Capetillo
Carmen Salinas - Celia Ramos
Eduardo Santamarina - himself
Did you know...?


"Abrázame muy fuerte" is a remake of telenovela "Pecado Mortal" (1960, Mexico, Televisa) with Amparo Rivelles and Tito Junco in the main roles.


"The best telenovela of the year", TVyNovelas award, 2001.