Welcome to 'Videos' page on this site!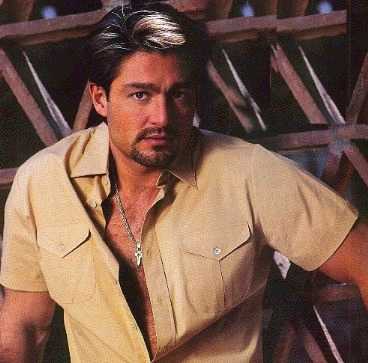 This page contains videos from another websites, so you CANNOT use them for your websites, groups or elsewhere without permission of their owners. You can use them for yourself. A lot of thanks to owners who allowed me to use the videos for this website. Thanks to:
Juan Gabriel [http://geocities.yahoo.com.br/jgaa2001]
Antonis [http://latinsoapsfever.cjb.net]
Diana [http://mextelenovelas.tripod.com]
Leonid [http://www.serials.ru]
Özlem [http://www.geocities.com/marialadellbarrio]
Webmaster of http://lausurpadora.narod.ru
To save the videos on your computer you must with right button on your mouse click "Save Target As". Only in this way the videos will be saved. Almost all videos are in spanish.
The videos are in .ram and .wmv format. Some videos are zipped. To play unzipped videos you need Real Player for .ram videos and Windows Media Player for .wmv videos. To extract zipped videos on your computer you need WinZip and then to play them you need the specific player for their format. This site recommends Real One Player (this player can play .wmv videos too) and Windows Media Player 9.00
---
Videos about Fernando
Contains: interview videos, funny videos from Furcio program, memories, video from "Marimar". More videos soon!
Total videos: 9
Amor Real Videos
Contains: A lot of cool videos of telenovela "Amor Real" including promotional videos.
Total videos: 8

Abr

ázame Muy Fuerte Videos
Contains: A large collection of videos of telenovela

"Abrá

zame Muy Fuerte". In all videos appears Fernando.
Total videos: 24

Nunca Te Olvidar

é Videos
Contains: Videos of telenovela "

Nunca Te Olvidar

é".
Total videos: 3

M

á

s all

á

de la Usurpadora

Videos
Contains: Videos and translation of the videos.
Total videos: 13
La Usurpadora Videos
Contains: Spanish videos of telenovela "La Usurpadora".
Total videos: 10
Esmeralda Videos
Contains: Spanish videos of telenovela "Esmeralda"
Total videos: 8
María la del Barrio Videos
Contains: Spanish videos of telenovela "María la del Barrio"
Total videos: 5
---
I hope you like the videos which this site has. I'll look for more and more videos specially for you and of course I'll put them here. This page is one of the most updated, so I recommend you to see it every time when you come back to the site. Enjoy :)

Back to 'Multimedia' page